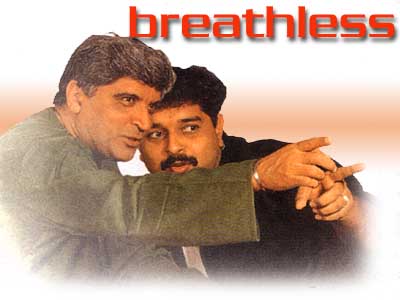 Shankar Mahadevan is carving a name for himself in the world of music with his debut album Breathless. An album that has made everyone sit up and take note of a man who can apparently sing an entire song in just one breath.
Breathless appears to be a steady stream of a song that goes on without a break, stanzas, verse or even a pause for breath.

The Listen Page has the Real Audio Clips......
Artiste: Shankar Mahadevan
Composed and arranged by : Shankar Mahadevan
Lyrics: Javed Akhtar
Label: HMV
Main Himself Music Listen BuyAlbum Groups Lyrics Feedback
---
site created by tanmay patwardhan
mail me at breathless46@usa.net
Some links:

Tanmay's KKHH Homepage with over 23000 hits!!